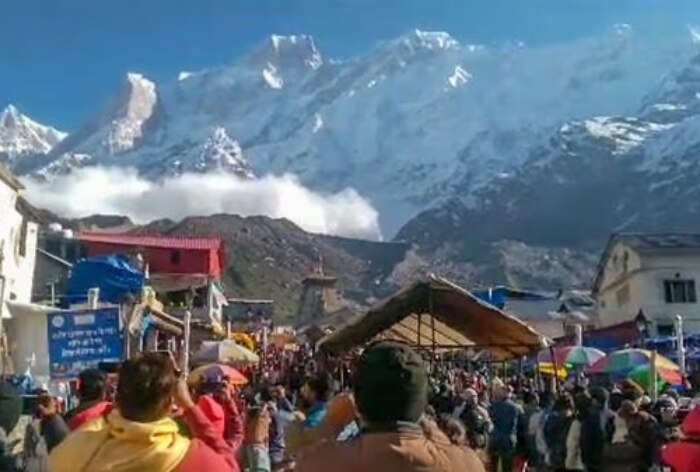 Massive Avalanche Hits Mountains Behind Kedarnath Temple
The two families hailing from Amritsar were coming down on foot after visiting the Himalayan gurudwara, Chamoli Circle Officer Pramod Shah said.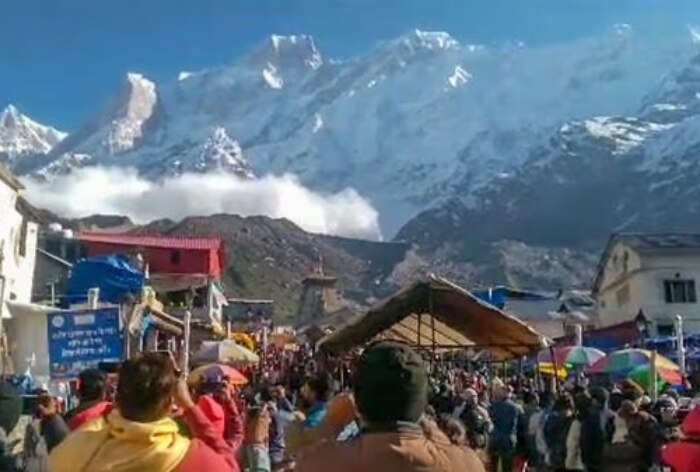 Uttarakhand: A massive avalanche hit the mountains around the Kedarnath Temple in Uttarakhand on Thursday. No damage or casualties have been reported in the incident. As per the video clip shared by news agency PTI, huge fumes of snow can be seen rolling down the mountains, and pilgrims, and visitors standing in front of the temple were gazing at the snowslide as it took place.
The body of a woman pilgrim returning from the Hemkund Sahib who got trapped during an avalanche in Uttarakhand's Chamoli district was recovered from under a glacier on Monday. Five other pilgrims accompanying her were rescued after they got stuck in the avalanche that occurred around 6 pm near Atalkoti here on Sunday, they added.
WATCH
VIDEO | A massive avalanche hit mountains around Kedarnath Temple earlier today. pic.twitter.com/QqwKxrDsOW

— Press Trust of India (@PTI_News) June 8, 2023
The two families hailing from Amritsar were coming down on foot after visiting the Himalayan gurudwara, Chamoli Circle Officer Pramod Shah said.

The State Disaster Response Fund (SDRF) team could not trace Kamaljit Kaur (37) but rescued her husband, two daughters and another couple hit by the avalanche, Shah said, adding that the five persons were brought down to Ghangaria on Sunday night.

Once the rescue operation was resumed on Monday morning, the SDRF personnel recovered Kaur's body from under a glacier, the CO said. The avalanche was caused by the subsidence of a glacier that was 100 feet long and 25 feet wide, he added.

Earlier, the gates to Hemkund Sahib, situated at a height of over 15,000 feet in the Garhwal Himalayas, were opened in the second week of June but for the past few years, the gates are being opened in May.
Snowfall is frequent at these heights during May and the first week of June. This year, the Sikh shrine was opened for devotees on May 20.





-->