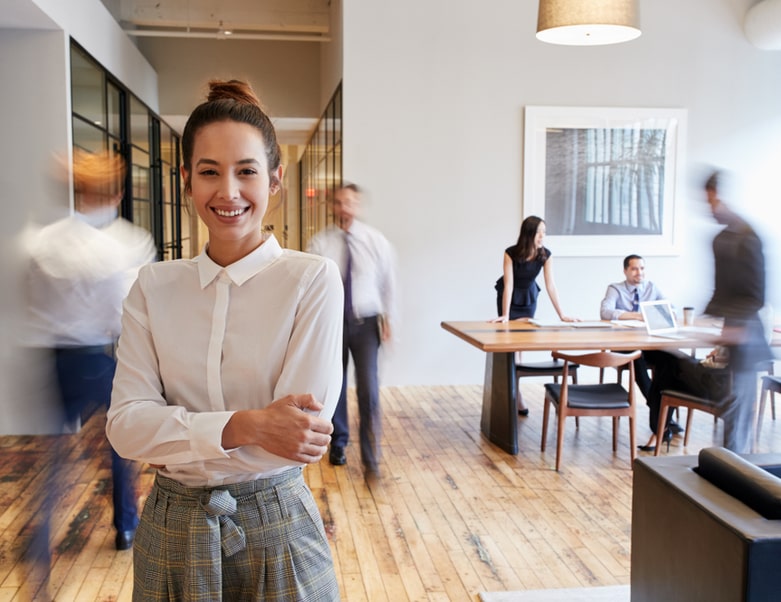 The best air conditioner for your small business
If you have a business you probably want to maintain a comfortable temperature for your customers and employees. For this reason, you should make research on what type of air conditioner would be the best for your company.
Ice Blast from Sunshine Coast, Australia, states that it is ideal to choose highly efficient equipment to reduce energy consumption, but also one that is discreet and silent as possible so it doesn't affect people's work.
In the following article, we are going to go through many steps that you have to follow to choose the best air conditioner for your small business.
Review regulations in your area
The first thing that you should take into consideration when choosing the perfect air conditioning for your business is the urban regulations that govern your area. This is important because specific regulations are depending on the city in which you want to locate the air conditioning if the alternative you choose has an outside exit point.
If you do not know about this, the best thing is to consult with the experts to choose an air conditioner that is best adapted to local regulations, taking into account the different models of air conditioners that you can find on the market.
Think about your business
On the other hand, you must take into account the size of your business, its distribution and its decoration.
For example, if you have a restaurant, the best alternative is the air conditioners that are located on the walls or the ceiling, because in that way they do not have direct contact with people. If instead, you have a smaller store, you should consider choosing a type of air conditioning that is especially quiet.
In the same way, ducted air conditioning will be a good alternative to air conditioning large spaces, but not so much for smaller spaces or businesses that are limited in size.
Consider air conditioner different types
Ducted air conditioning
Ducted air conditioning is a type of installation that requires a false ceiling so in this way it won't be visible. They are air conditioners that work by transporting the cold through tubes, and that have grilles located in different places and designed to facilitate the exit of the air.
They are useful for larger spaces as they distribute the air in different places very efficiently.
The split type air conditioner
If we have businesses that are small or have several independent spaces with more than one room, without a doubt split-type air conditioning will also be a good alternative. These are air conditioners that are located within the rooms that we are going to air condition, and that have outdoor units.
They are also very comfortable to use, and although they are usually visible, many designs can be combined with the decoration of all types of businesses.
In addition, they allow you to mount multi-split equipment, with different devices installed in the same system that will allow you to make the most of the split-type air conditioning. This air conditioning type of air is perfect for small spaces or with space divisions, as we indicated above.
Multi-split type air conditioner
This type of commercial air conditioning system is characterized by being connected to an outdoor unit connected with various indoor units. They can regulate the temperature of each room individually. Furthermore, several machines operate on a single compressor at the same time which makes it one of the most efficient systems.
Another alternative would be to install two compressors, one for cold and one for hot weather. In this way, you would benefit from a comfortable temperature during the summer and for the winter months.
Cassette type air conditioners
On the other hand, you also have the alternative of installing a cassette-type air conditioner in your business. If you are going to choose this type of air conditioning, it is essential to have a space to locate it or a false ceiling. In addition, the main advantages of this type of air conditioner are that they reduce energy consumption and that they are very efficient.
They are perfect for large commercial spaces, large restaurants or large offices, as they are ideal for air conditioning large spaces quickly and also the aesthetic impact on the decoration is minimum.
Reverse cycle air conditioner
These types of air conditioners are the most valued in businesses located in places where thermal variations are usually quite strong. In addition, it is essential to correctly maintain these types of systems if you want to guarantee that they will work correctly for a long time.
What to consider when buying an air conditioning system
A modern and efficient air conditioning, in addition to having adequate power, must include also extra features that let you, your workers and your client be as comfortable as possible.
For example, an adjustable thermostat, more than one fan speed, and adjustment of the air vents. Also, filters are a good option, perfect for allergy sufferers and they should be accessible and easy to handle for easy cleaning and maintenance.
What are the running costs?
It is helpful to estimate the electrical consumption of the air conditioner considering the EER data, the kilowatt-hour cost and the price of electricity in your city.
When is the best time to buy?
You will start feeling the need to acquire an air conditioner when it starts to heat up, but in reality, it is better to do the purchase and install the Aircon in winter.
By buying it in advance you avoid the increased demand that affects the price.
Where to buy the air conditioning?
Finally, the best place to find an air conditioner for your business is in an establishment that offers a professional service, where you can get advice with guarantees and with specialized services in the technical aspects of the air conditioning installation.