Pallet Racking: Commercial Storage Systems to Maximise Warehouse Efficiency
What do McDonald's, Amazon and Bunnings have in common? These three successful businesses are completely different yet have the same backbone – a stellar warehouse organisation system. Could McDonald's employees quickly find fresh burger buns in a room packed full of foods without an organised storage system? Would Amazon be able to promptly deliver orders if employees had no idea where to look for the products? Could Bunnings stay afloat in the vast sea of household hardware without advanced warehouse management?
The answers are no, no, and no. A good organisational system is critical to running a successful business, no matter how big or small. It allows you to streamline all warehouse and back-office processes, saving you time, money and effort along the way. So, how do the big boys stay organised? It's simple, with pallet racking warehouse solutions. When browsing commercial pallet racking for sale, you'll see that there are various sizes, types and configurations to choose from. If you want to pick the right solution for your business, you need to make an informed choice.
What Is a Pallet Racking System?
Simply put, industrial pallet racking is a storage system that allows for the vertical stacking of goods. Although you've seen these tall racks around for as long as you can remember, pallet racking shelves are a relatively modern invention. It wasn't only until the invention of motorised forklifts that multi-level pallet racks started to evolve. Vertical stacking began to pick up steam somewhere after the Second World War when people needed an efficient way to store goods from wagons and ships with a high degree of order.
With the advancement of technology more and more patented solutions started to develop to meet the ever-changing needs of different types of businesses. Understandably, you can't store foods and automotive frames in the same way.  Nowadays, there's a wide choice of pallet racking for sale, from the selective roll-formed and structural racks to the engineered drive-in, push-back and pallet flow racks, just to name a few. Although they all serve the same purpose, helping you run a tight ship in your warehouse, each type allows a unique way for goods to be stored and classified.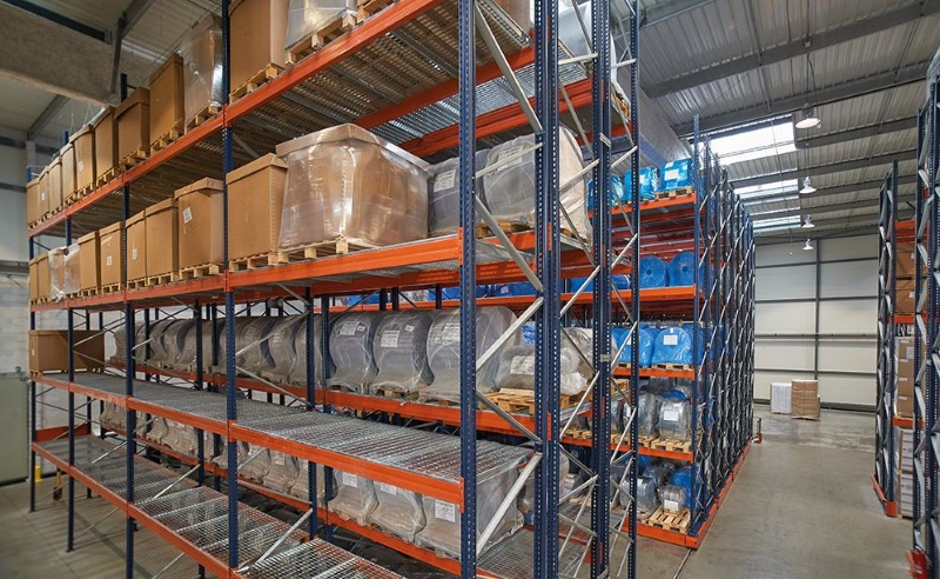 Benefits of Pallet Racks
Seemingly mundane things such as packaging solutions and storage racks can seriously affect your business. From keeping products safe to maximising employees' productivity, pallet racks offer important benefits that shouldn't be overlooked.
At the risk of stating the obvious, pallet racks allow you to maximally utilise your warehouse storage capacity. Imagine the space you'll need if you only stacked goods horizontally. You'll probably need to expand the moment your business starts doing well. By stacking items vertically you can make valuable floor space more effective and efficient for inventory management.
Speaking of inventory management, pallet racks help you bring order to chaos and ensure buttery-smooth warehouse operation. Having an organised and fast-access storage system will help your staff to easily navigate through the inventory which ultimately saves hours of hassle.
It's also worth mentioning that damaged items, contaminated goods and waste are all results of poor storage conditions. Industrial pallet racking systems are a fuss-free and cost-effective way to keep expensive items and fragile goods out of harms way in the hectic warehouse environment.
What Are the Different Types of Pallet Racking?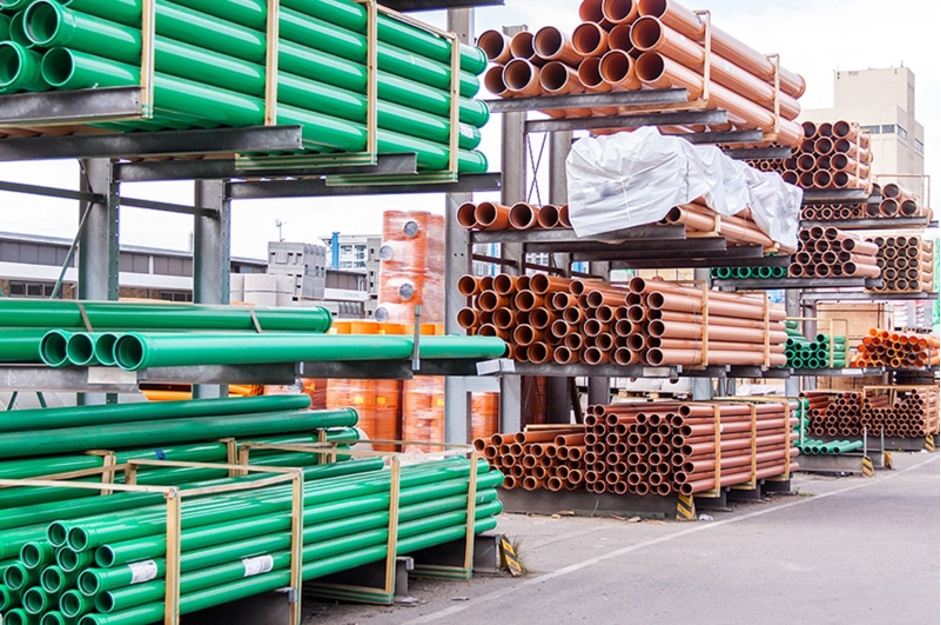 You see, there's no good or bad pallet rack, there's only a right and wrong choice. The pallet racking solution you select should primarily depend on your line of work. Although selective storage solutions may be the most common and significantly more affordable, that doesn't mean they'll offer a bang for your buck. To help you decide, here are the major differences between commonly used pallet racking systems.
Roll-Formed
Roll-formed storage racks are made of standardised cold-rolled steel components which can be snapped together in various configurations. These allow for pallets to be laid horizontally on the load beams without aisle uprights getting in the way. The pallets are held securely in place by sturdy clips or lock-joint pin locks, designed to provide easy height adjustment for maximum convenience. These racks are well suited for storing a wide variety of products and bulky items such as pipes, carpet rolls, lumber etc.
Structural
At a first glance, structural storage racks may seem quite similar to their rolled-formed counterparts, however, they're able to carry a lot more weight. Structural racking is a method used for constructing other engineered types of pallet racks. In structural racking, heavy-duty steel components are bolted instead of snapped together. This guarantees superior structural integrity which is needed for heavy pallet loads.
Drive-In
Based on the LIFO system, drive-in racks provide a last in-first out a solution, suitable for warehouses operating with non-perishable products. This means that the first products you store are the last ones to get out. Drive-in racks require trained forklift drivers to drive into the rack system for loading and unloading operations.
Push-Back
Another system based on the LIFO principle, push-back racking solutions allow for multiple products to be stored on different pallets and pushed next to each other which can help you utilise your vertical storage capacity.
Pallet-Flow
Unlike the last two mentioned above, pallet-flow systems are based on the FIFO principle I.e first in, first out, ideal for storing time-sensitive inventory and perishable goods. These systems employ dynamic components such as wheels and rollers within the rack structure to move the load from one end to another.
Closing Thoughts
If time is money, pallet racks are ATMs for your warehouse. By keeping your inventory neatly organised and easily accessible, you won't only maximise your warehouse storage capacity, but you'll also enhance employees' productivity and efficiency. With that being said, it's time to start your hunt for the ideal pallet rack shelving solution for your business.